Xylo

 Careers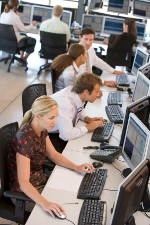 Individual success is the foundation for Xylo Technologies growth. Satisfied employees lead projects to a successful end and in turn give the organization the opportunity to evolve each successful project into another.
Xylo Technologies has made this core belief a driving force in talent acquisition. We exceed our team's expectations. We provide industry leading compensation and flexible benefit packages. We recognize the important stages in each employee's professional and personal life.
We've been recognized as both a repeat member of the "Inc. 5000" by Inc. Magazine and as a "Fast 50" business by the USPAAC. When our teammates succeed, we succeed.
If you are seeking an exceptional employment experience, we are the place to be!